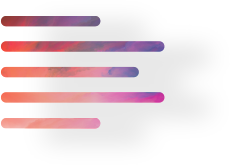 Their success stories serve as wellsprings of inspiration and determination for all, highlighting their strength and steadfastness in overcoming challenges and achieving remarkable feats.
His Highness Sheikh Mohammed bin Zayed Al Nahyan, President of the United Arab Emirates, expressed his view about them by acknowledging their remarkable determination. He emphasized that their elevated spirits instill in us a strong sense of determination and the ability to persist, which ultimately contributes to the achievement of more national successes.
From these heroes, we learn how to confront difficulties. Day after day, they prove that willpower empowers us to achieve the impossible. They rely on creativity and adapt to their surroundings, using their talents to achieve successes in various fields and inspire the entire society.
It's truly remarkable how People of Determination face daily challenges with optimism and perseverance. Through their relentless efforts, they transform obstacles into opportunities and carve their unique paths toward success.
As integral members of society, the UAE strives to provide necessary support for them through a range of programs and initiatives.
The United Arab Emirates stands as a global exemplar in supporting People of Determination, with an integrated empowerment system extending from birth to beyond employment. By fostering an environment conducive to their creativity, the UAE commits to supporting and empowering them, building an inclusive society where each individual has the chance to realize their full potential.
As part of these endeavors, the Global Platform for Inspiration; Zayed The Inspirer, seeks to be a stage for the creative People of Determination within the UAE and beyond. This is accomplished by sharing their inspiring stories on its social media accounts (Instagram, Facebook, YouTube, TikTok, Twitter, and LinkedIn) and on its official website: https://zayedtheinspirer.ae/