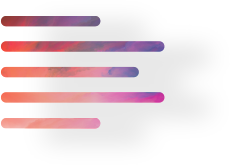 In these times, technology is advancing rapidly, particularly with the emergence of the modern digital age and the ongoing transformations in the technological field, which has now become a fundamental benchmark for scientific progress in nations.
Since its establishment, the UAE has aimed to lead the world in science and technology, inspired by the wise vision of the late Sheikh Zayed bin Sultan Al Nahyan, may he soul rest in peace.
Entering the era of Artificial Intelligence, the UAE has embraced this revolutionary technology by launching ambitious strategies that position it on the global map of innovation and development.
In this inspiring journey, Artificial Intelligence has become the essence of the future, illuminating the UAE's path towards excellence and serving as a cornerstone in the vision of "UAE Centennial 2071".
Great efforts are being dedicated to implementing this type of intelligent technology in various aspects of life, from enhancing government services to boosting different economic sectors, where Artificial Intelligence plays a pivotal role in promoting sustainable development.
Thanks to massive investments and governmental directives, we now witness remarkable growth in the applications of Artificial Intelligence across a diverse range of sectors.
This close connection between Artificial Intelligence technology and the UAE's vision paves the way for a dazzling future filled with possibilities and achievements that will position the country at the forefront of the world of technology and innovation.
In doing so, the UAE reaffirms its readiness to lead the future and contribute to achieving sustainable advancements that benefit its society and economy.
In turn, the Global Platform for Inspiration; Zayed The Inspirer, celebrates these accomplishments by hosting the most prominent inspirational figures in the field, sharing their success stories and achievements on its social media accounts (Instagram, Facebook, YouTube, TikTok, Twitter, and LinkedIn), and on its official website: https://zayedtheinspirer.ae/