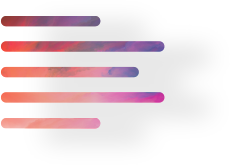 October is known as the pink month as part of a global initiative to raise awareness about breast cancer. Governments and organizations worldwide dedicate efforts to educate people about early detection, signs, and symptoms of the disease.
Breast cancer is one of the most prevalent cancer types among women in both developed and developing countries. According to the World Health Organization, it accounts for nearly 20% of all cancer cases in the United Arab Emirates (UAE), making it the second leading cause of death among women after cardiovascular diseases.
In the UAE, government entities, charitable organizations, and healthcare institutions play a significant role in raising awareness among women about the importance of early detection and prevention of breast cancer.
As part of the state's efforts, the UAE government offers free programs for early detection and guides women on how to monitor their health. These programs aim to provide early healthcare and treatment to patients, thereby increasing the chances of recovery and reducing breast cancer-related fatalities.
Through awareness campaigns and collaboration between charitable organizations and government agencies, breast cancer is effectively addressed, ensuring the health and safety of women in the UAE. This has resulted in tangible outcomes with increased rates of early detection and, consequently, higher recovery rates.
Breast cancer is a manageable condition when intervention occurs promptly. It can be overcome by prioritizing regular check-ups and examinations as per the recommended schedules.