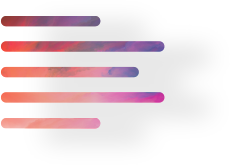 In moments of difficulties and crises, we can find strength and
inspiration, turning challenges into opportunities.
Our journey in life is filled with challenges that we must face to
continue.
How we deal with them is crucial, as when we confront a crisis, we should see it as an opportunity for growth and gaining experience.
If we can perceive it as an experience for development and progress, we will find ourselves achieving accomplishments we never thought possible.
During these times, our inner strength emerges, and our capabilities
expand to new heights.
We discover that we have the ability to overcome challenges we never thought we could.
Positivity and determination open new doors of opportunity, and we can learn valuable lessons to build a better future.
This has been demonstrated by Dr. Hassan Al-Moosawi, the founder of the "Cloud of Hope" volunteer team, which provides medical assistance to people in impoverished countries.
Despite suffering from paralysis in his hand, he didn't give up but resisted until he achieved what many considered impossible.
Watch his inspiring story through the following links:
Instagram Facebook LinkedIn TikTok Twitter YouTube
The Global Inspiration Platform "Zayed The Inspirer," was launched by Lieutenant General His Highness Sheikh Saif bin Zayed Al Nahyan Deputy Prime Minister and Minister of Interior, to be a global platform for inspiring stories.
The platform celebrates achievers by hosting prominent
inspirational figures and sharing their success stories and achievements on its social media accounts (Instagram, Facebook, YouTube, TikTok, Twitter and LinkedIn) as well as on the platform's official website: https://zayedtheinspirer.ae/