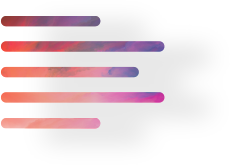 How many moments did you have feelings of despair, surrender, or perhaps an inability to continue? Yet, a single word of encouragement from someone who believes in you had the power to ignite hope within you and propel you forward.
Javeno Mclean, one of the heroes of our inspiring stories showcased on Zayed The Inspirer platform, used his profession as a fitness trainer to motivate and train people with disabilities, offering his services for free. He empowered them to prove themselves first and foremost to their own selves, showing them that they are capable and strong. He inspired them to discover their own potential and recognize their significance in life.
He gave them love, and they gave him happiness. He instilled confidence in them, and they rewarded him with success.
Remember, we can discover our true selves by dedicating our talents and our passion to serving others, just as Javeno did when he harnessed his love for sports to assist those with disabilities and special needs
In conclusion, let go of pity and sorrow when you encounter people with special circumstances or facing difficult situations. Extend your hand and lead them towards change, where they will believe in themselves and realize they can achieve whatever they desire.
Watch Javeno Mclean's video on Zayed The Inspirer's Instagram account:
https://www.instagram.com/reel/CtqoA9htNt7/?igshid=MzRlODBiNWFlZA==