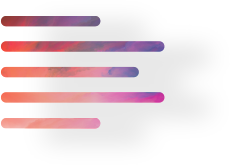 ABU DHABI, 1st March, 2023 (WAM) -- Under the patronage of H.H. Lt. General Sheikh Saif bin Zayed Al Nahyan, Deputy Prime Minister and Minister of the Interior, the Global Inspiration Platform "Zayed The Inspirer" will launch Zayed Talk; the global inspirational event that aims to stimulate inspiration through short and powerful conversations by hosting eight motivational speakers from around the world.
Zayed Talk will commence a programme brimming with motivation and inspiration on 13th March from 09:00 to 15:00 at the Abu Dhabi National Exhibition Center (ADNEC).
For the first time in the region, inspiring stories will be presented and shared with a multitude of dreamers on the big stage. Prominent speakers and business players from across the nations will gather to impart their encouraging stories of success in life and business.
In its first installation, Zayed Talk will witness the participation of Jessica Cox, the world's first armless pilot, and Guinness World Record Holder; Mike Zeller, Business Architect and Entrepreneur; Toufiq Kreidieh, Co-Founder and CEO of Brands for Less; Omar Al Busaidy, Emirati Author and Founder of Global Possibilities; Dr. Khaled Ghattas, one of the most prominent media personalities in the Arab world in the field of biology and human development; Ola Doudin, CEO of BitOasis digital trading platform; Duncan Stevens, Founder of Influence Association; and Nahla Al Muhairy, Emirati TV Director, Founder and CEO of Beyond Studios and Goodwill Ambassador in the UAE.
Zayed The Inspirer is an inspirational platform comprised of an international collection of motivational stories about success and creativity to celebrate the centenary of the late Sheikh Zayed bin Sultan Al Nahyan.
During his launch of the platform at the 6th World Government Summit in 2018, Sheikh Saif bin Zayed said that "The UAE is worthy, with its victorious journey, strategic projects, and stability and security, to be described as the land of inspiration with distinction."
He emphasised at the same event the inspiring role of "Zayed The Inspirer" as an encyclopaedia where we can share our successes with the world and develop ourselves through the successful experiences of others.
Since its inception, Zayed The Inspirer platform has succeeded in presenting a wide range of inspiring stories of people from different races and cultures starting from the UAE to the entire world.